…. and realise that they're wearing the same Metalicus dress! But it's ok, they're rocking it out in their own style so they don't look like a carbon copy of each other. The beauty of Metalicus is that their aesthetic is so pared back that you can dress it up as you wish.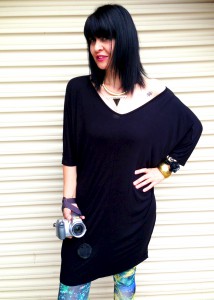 We've styled Leonie, the photographer, a bit punk with this Mist Oversized Tunic, with a rock-chick hairstyle, lots of bangles and these great tights from Ally. Check out Leonie's beautiful photographic works based on nature at Technicolour Blooms.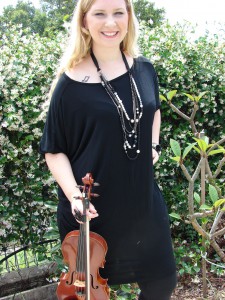 I love the combination of blonde and black together on Tiana, an accomplished concert Violinist and teacher. We've turned the dress around so that it has a boat neck and teamed it with pretty black and pearl accessories.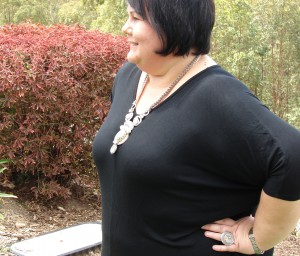 For Meredith, the Theatre Blogger, we've opted for a v-neck with this gorgeous, detailed Endless Summer Necklace from Runway Style. Keep up to date with what's worth seeing in Brisbane at her blog, Blue Curtains.
This dress was a hit at the recent Summer Styling Sessions, if they're sold out have a look at the Faltered Tank Dress for a similar easy look.