There's nothing worse than seeing the New Year in, realising you've added on a few kilos with all the Christmas trimmings.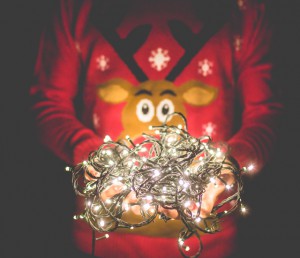 It's important to plan and prepare early to ensure you enjoy the healthiest and happiest festive season possible.
Here are our top tips to keep your wellbeing in check…
One: eat, drink but be wary: The age-old saying, 'eat, drink and be merry', needs to come with a disclaimer. It's important to be wary of what you consume to keep feeling fresh and invigorated throughout the festive season – and we promise, your waistline will thank you later. Stick to recommended alcohol guidelines of no more than two standard alcoholic drinks per day. Even just one glass of wine contains about 520kj and takes a 20 minute walk to burn off. Instead, opt for a refreshing ice tea or healthy fruit punch.
Two: feast to feel good. Many of us will admit to overeating on Christmas day. This year, feast to feel good, not full. Simple tactics like not opting for a second helping, not arriving to an event on an empty stomach, and learning to say no are critical at Christmas. Know your weaknesses and think about healthy alternatives. Swap chocolate treats for fruit and nuts, sugary drinks for sparkling water, and ice-cream for a sugar-free fruit sorbet. Sticking to a healthy diet filled with plenty of fruit and veggies, wholegrains and lean meats will increase energy levels and happiness.
Three: make a list. And we're not talking about a wish-list for Santa. By keeping a to-do list, you'll feel prepared to take on the festive season. It's handy to jot down what you need to get done in the lead up to Christmas, what gifts and food you need to buy, and what events are on. This allows you to prioritise efficiently and clear your mind, reducing unnecessary festive tension.
Four: love thy neighbour. While Christmas is a joyous time for many families, for others it can be a time of loneliness and sadness. Reach out to those around you and spread some festive cheer. Why not invite a neighbour over for Christmas dinner who might have otherwise been alone, fill a food hamper for a family in need, or donate toys to children in hospital? Reaching out to others and giving your time can improve your sense of fulfilment and purpose.
Five: give the gift of health. Stuck for gift ideas? Choose a healthy alternative for your friends and family. Do your loved ones a favour and opt for healthy cookbooks or wellness books, exercise equipment or active experiences, or even a massage voucher. This will encourage friends, family or colleagues to pursue a healthy lifestyle and keep them feeling fit, fresh and fabulous.
Follow these five tips and you'll be well on your way to a healthier and happier festive season.
For more information, visit www.cancerqld.org.au